COALA Webinar #2
AI-assisted On-the-job Training for Production Line Operators
Applying Digital Intelligent Assistants in the Liquid Detergent Production
Thu, 06 Oct 2022 – 11:00 – 12:30 CEST
The COALA 2nd Webinar will present some benefits of application of Digital Intelligent Assistants in the manufacturing. COALA partner Barnabas Kiss, Director Operational Excellence at Diversey, will share his views on some challenges they are facing in their production lines and how implementing COALA solution will enable them reducing change over time, improving line handling by operators and increasing efficiency of the production lines.
In this webinar, our partner from TUD, Chaofan Wang, will also present a demo on application of the COALA Digital Intelligent Assistant functions connect with the cognitive advisor service that can support operators in troubleshooting, facilitate on-the-job training for novices, and provide production analytics to production managers. The Cognitive Advisor Service accesses shop-floor data (e.g., machinery location, production rates, and production issues) and adapts the learning progress to the user.
The webinar is free of charge, dedicated to people who want to learn and see a concrete implementation of the AI assistance technology in a real business case. It is interactive, where you have the opportunity to ask questions to the experts panel and we are happy to receive your feedback on our offered solution.
If you have any questions or comments, please do not hesitate to contact us.
Barnabas Kiss is a Director Operational Excellence EMEA & APAC at Diversey. He has 10+ years experience in manufacturing, logistics, supply chain, services & repair industries, and has expertise in program and project life cycles delivering business value and delight stakeholders.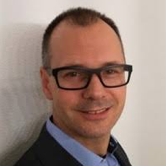 Chaofan Wang is a postdoctoral researcher at the Sustainable Design Engineering department of IDE, TU Delft. His research interest is located in the fields of Human-Computer Interaction, Ubiquitous Computing, and Medical Informatics. Especially, he is experienced in applying machine learning algorithms to process wearable and environmental sensor data (IMU, sEMG, RGB camera, depth camera, and thermal imaging camera) for activity recognition and image segmentation. He is currently working on deploying conversational agents in industrial settings.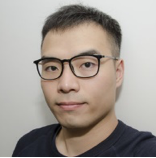 Recordings
Recordings will be available after the event takes place.