Biella, Italy, 03 Nov 2021
Artificial Intelligence at Textile Industry in Italy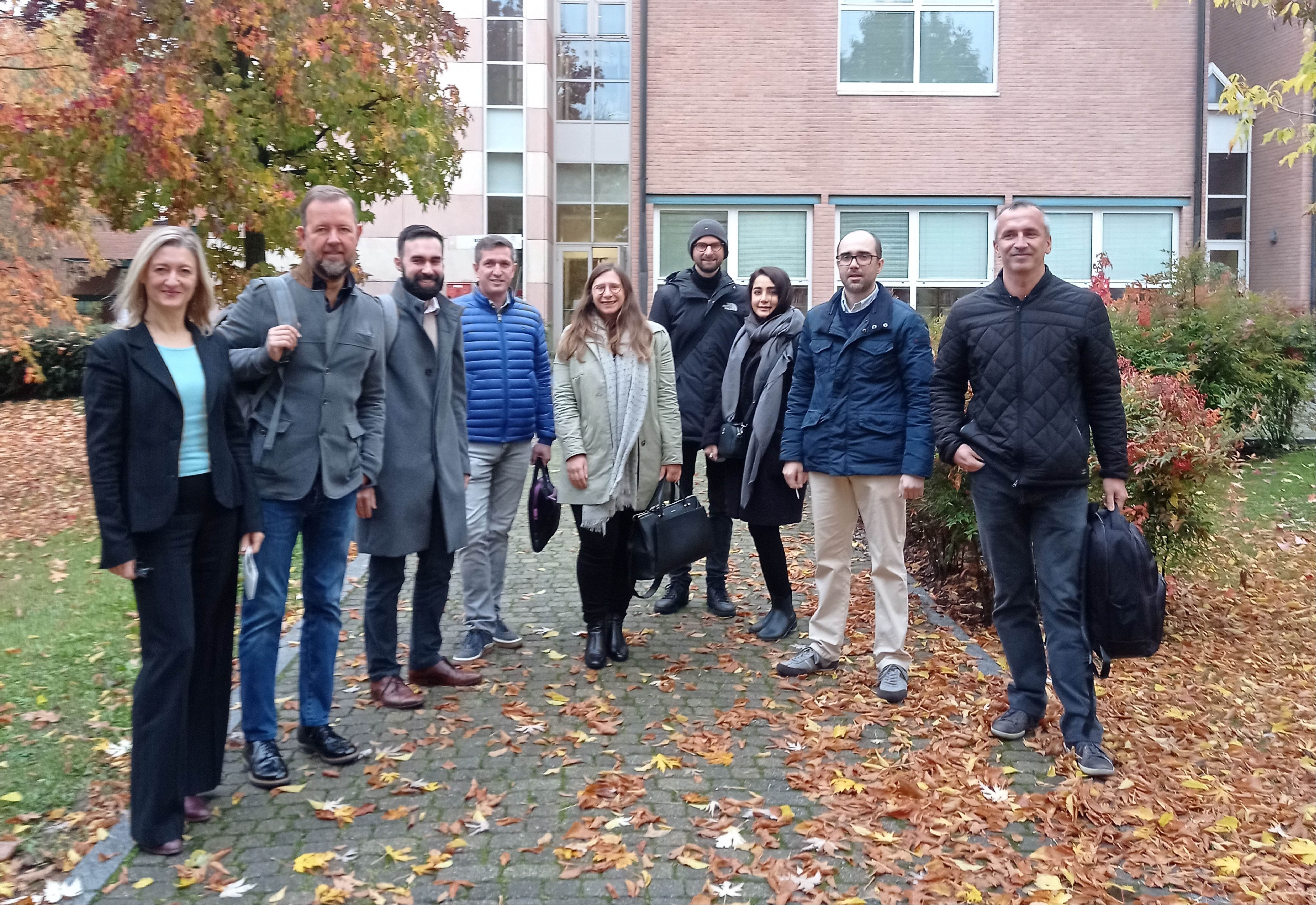 The first physical meeting of the European project COALA, which aims to develop Artificial Intelligence technologies at the service of the manufacturing industry, took place at Biella on 3rd November 2021. The COALA consortium consists of 14 partners representing research institutes, technology providers and industrial partners (including 7 SMEs) from 5 EU Member States: Germany, Greece, France, Italy and the Netherlands.
Among the Italian partners there are also Città Studi Biella and Fratelli Piacenza S.p.A that welcomed the COALA delegation for the first meeting in presence since the start of the project. Pier Ettore Pellerey, President of Città Studi Biella, said: "We are happy to participate in this project to support Fratelli Piacenza business cases. Our ability to provide training is certainly useful for the success of the project, which requires specific skills and technical knowledge that we are sure to possess and be able to transfer.
Città Studi is now part of a network of European research centers that aim to be an engine of innovation for the development of their respective territories with a textile vocation".  Access the full press release here (pdf)
The textile use case led by Piacenza focuses on the implementation of COALA Digital Intelligent Assistant (DIA) to support operators working on textile machines. One of the key problems of the sector is the shortage of skilled labor capable of producing high quality fabrics. To meet this challenge, Città Studi is making its Academy available to the innovative project, to train a generation of workers capable of dealing with the new demands of the market. The use of AI will not only reduce the time and cost of training machine operators, but will also allow companies to increase the production process and products quality. Please visit the COALA textile use case webpage for further information. 
In this opportunity, the COALA delegation has visited also the Whirlpool and Diversey Factories on 2 -3 November 2021 to see the production facilities and understand better the working situation e.g. how operators configure the machines and handle problems in the production line. Besides textile use case, COALA will be implemented and tested also in white goods and detergent production use cases, which are led by Whirlpool and Diversey respectively.
The Whirlpool use case focuses on the implementation of the COALA DIA to support the activity in the Zero Hour Testing (ZHT) laboratory of the Microwave and Oven (MWO) factory. The Diversey liquid production use case focuses on the implementation of the COALA DIA to support production line operators towards optimum configuration of the production line for each product.
Please visit the COALA white good and detergent production webpages for further information on the use cases.