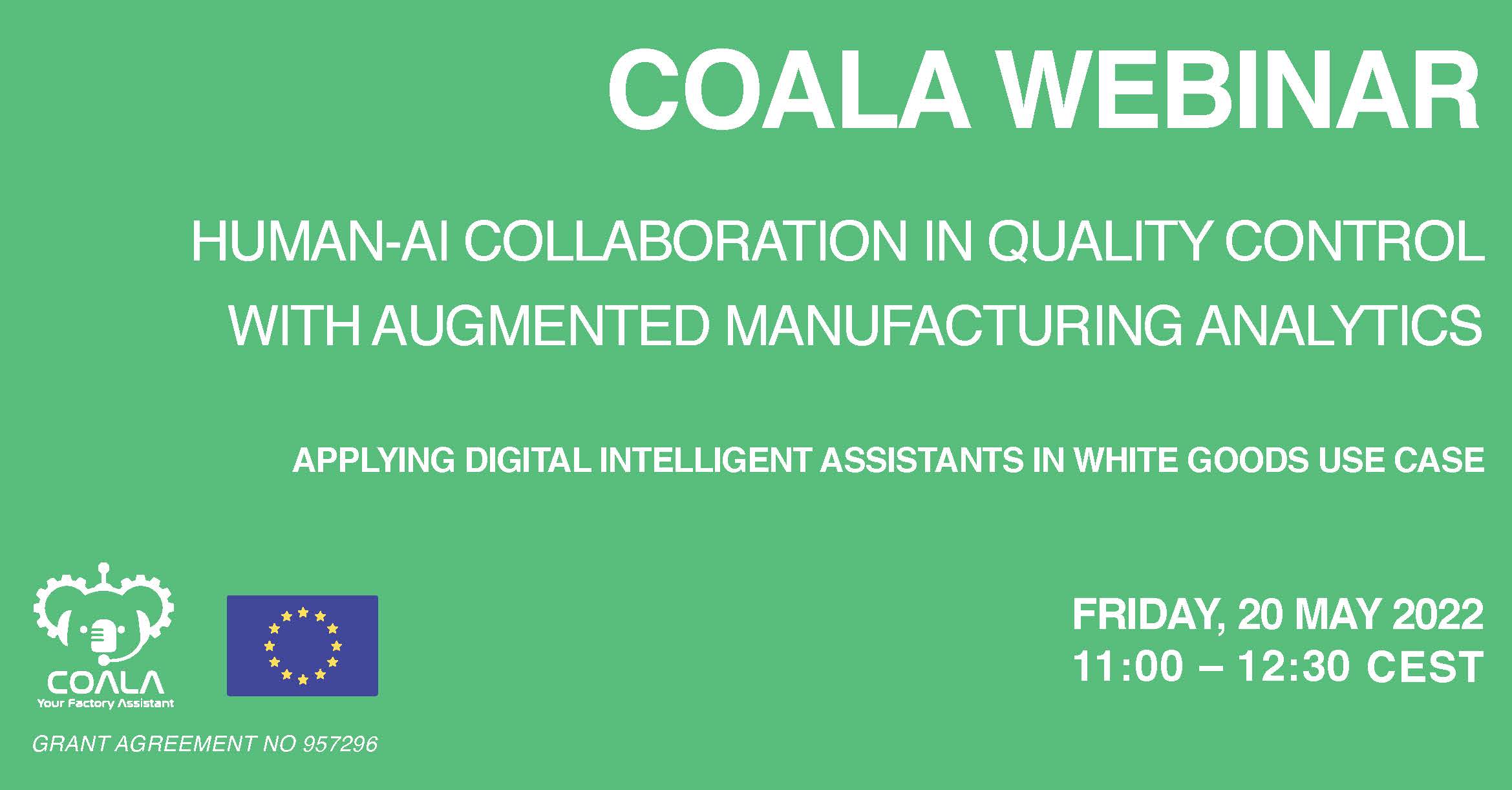 COALA Webinar #1 – May 2022

COALA 1st Webinar will present some benefits of application of Digital Intelligent Assistants in the quality testing of white good use case. A demo on the first prototype of the Augmented Manufacturing Analytics feature will be shown. Q&A session will give audiences the opportunities to ask questions to our experts panel.

Join us by registering here!

Further info, you can find it here.

---