Welcome to COALA Newsletter June 2022
Dear reader,

Welcome to the 3rd edition of the COALA Newsletter. A key milestone has been reached with the release of the second prototype of the COALA main components. These trustworthy AI components with a voice-enabled Digital Intelligent Assistant as an interface have been integrated and will be evaluated within the coming months in the three business cases. This achievement was recently presented at the project's mid-term review, which took place successfully in the beginning of May 2022.

This newsletter edition will highlight the implementation of one of COALA's AI components, Cognitive Advisor Service, within the DIVERSEY business case in order to support line operators and managers towards optimum configuration of the production line.

COALA partners have been active also in dissemination and community management activities. COALA has organised its first webinar on 20th of May 2022, where we introduced some benefits of application of Digital Intelligent Assistants in the quality testing of white good use case and showed a demo on the current prototype of the Augmented Manufacturing Analytics feature. A recording of the webinar is available here. In the community and event sections of this newsletter, you will find some of the past and upcoming event highlights. We hope that you will find our newsletter interesting and useful. If you have suggestions for future topics this newsletter should cover, do not hesitate to contact us.

Enjoy reading our newsletter!
---
SOLUTION
Intelligent Cognitive Assistance for Manufacturing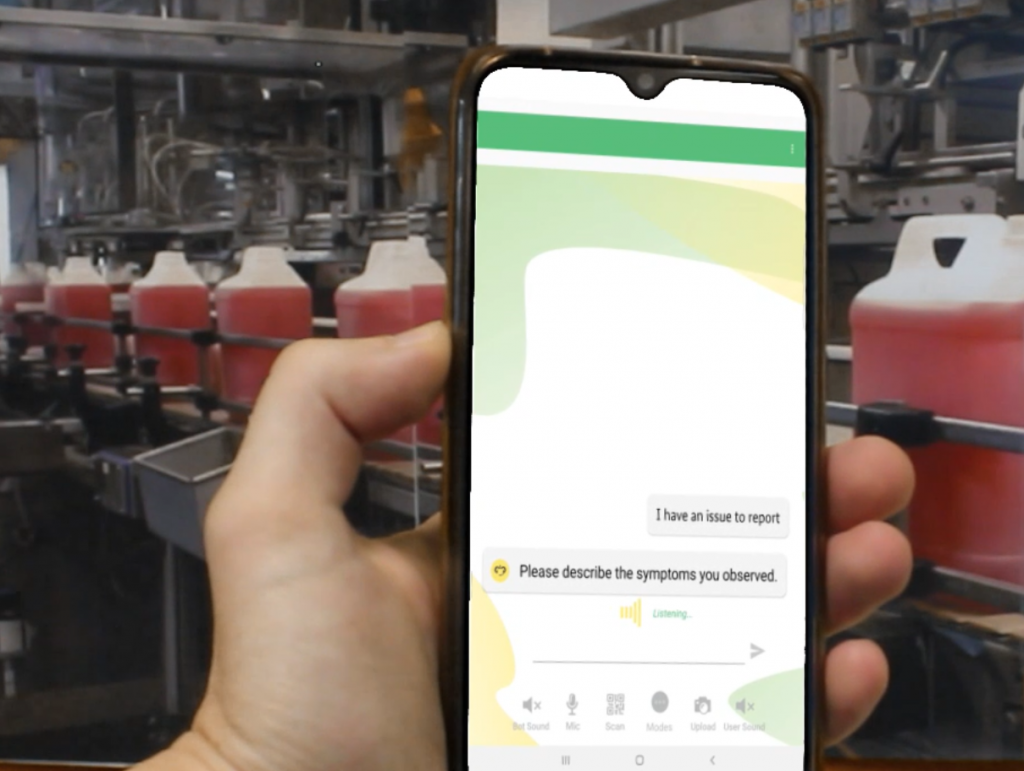 COALA aims to support new workers in knowledge-intensive manufacturing processes, where the production plans are short-timed and workers must quickly realise them while maintaining the product quality. It also aims to enable machine operators and production line managers to become effective faster, which will speed up changes in manufacturing.

COALA Partner, TU Delft, leads the development of the Cognitive Advisor Service, which aims to support operators in troubleshooting, facilitate on-the-job training for novices, and provide production analytics to production managers. This service allows easy access to relevant training material, knowledge, and insights through the mobile app's text, voice, and graphical user interface.

The Cognitive Advisor consists of five subcomponents:
– Knowledge representation, a key to knowledge transfer. It provides means to validate the knowledge captured from operators.
– Recommendation engine provides recommendations on best practices and training material.
– User profile encompasses the assessment and tracking of operators' knowledge and experience.
– Knowledge acquisition facilitates the upkeep of the knowledge base and acquire new expert knowledge.
– Context awareness helps retrieving relevant information, for example to recommend location-specific advice.
The Cognitive Advisor can acquire knowledge from expert users to facilitate the update of the training material. These cognitive capabilities are made possible by the Cognitive Advisor's context awareness in combination with its mapping of human-understandable concepts in its knowledge representation.

The COALA Digital Intelligent Assistant functions connect with the cognitive advisor service that accesses shop-floor data (e.g., machinery location, production rates, production issues) and adapts the learning progress to the user. For example, a novice worker can interact with the COALA cognitive assistant in natural language and request solutions to problems based on knowledge collected from the experienced workers. This will enable machine operators and production-line managers to become effective faster, which will speed up changes in manufacturing (e.g., agile manufacturing).

Complementary to the technology, we are also developing an education and training concept that focuses on building blue-collar worker competencies in human-AI collaboration. Ultimately, the COALA solution will transform how workers perform their jobs while enabling companies to maintain, or even increase, the quality of their production processes and their products.

Evangelos Niforatos
Assistant Professor of AI-Powered Human Augmentation
TU Delft
---
INTERVIEW
AI-assisted on-the-job training for production line operators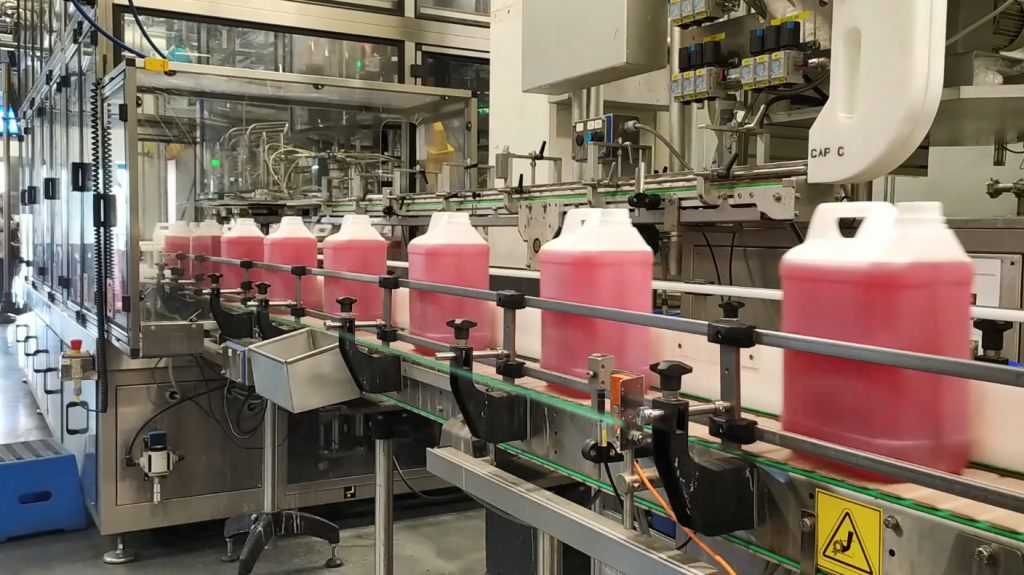 The COALA solution will be deployed and validated against three industrial use cases: (1) white goods, (2) textile and (3) detergent productions.

In this newsletter's edition, we interview our project partner, who is responsible for the detergent production use case: Barnabas Kiss, Director Operational Excellence at Diversey. In this interview, he shares his views on some challenges they are facing in their production lines and how implementing COALA solution will enable them reducing change over time, improving line handling by operators and increasing efficiency of the production lines.

Diversey is a major player of professional hygiene product manufacturing. It is a provider of cleaning, sanitation and maintenance products, systems and services that efficiently integrate chemicals, machines and sustainability programs. Diversey's uses case focusses on the setup and change-over of its production lines as well as training of production line managers.

What are the main challenges you are facing in the production lines?


Agile manufacturing has enabled Diversey to offer on-demand supply of multiple types of different products to its customers and to produce them in small batches (5-10 tons). This on-demand service and small batch production, however, requires a frequent reconfiguration of production lines.

Setup and change-over of production lines are complex and time-consuming activities require trained workers capable of (re)configure machines, align production speeds, and adjust machine settings within a given amount of time. Both production line setup and change-over are non-value added operations, thus should be minimized as much as possible.

Change-over time or downtime currently consumes about 40% of the total production time on average. The complexity of production line setup and reconfiguration comes from the fact that: each product has a different optimum configuration of the production line the configuration of individual machines within a production line is interdependent (i.e. product line managers need to find the optimal combination of settings)
the optimal production speed is influenced by external factors, such as variation of bottle quality or ambient temperature at the production site
after reconfiguration of the production lines, the first batch productions need to be tested and evaluated and the production line is fine-tuned. To address these problems, Diversey aims to standardize the reconfiguration process of production lines for individual products by capturing the best practices with the cognitive advisor, training and retraining production line managers and disseminating best practices with the help of a digital intelligent assistant.
How will COALA improve your quality performance and AI competencies of your production workers?

COALA solution will allow production line operators to request advices, explanations, and other information via the digital assistant running on a mobile device during the changeover. The digital assistant will guide workers towards optimum configuration of the production line for each product and formulation. COALA's cognitive advisor service will help eliminating the fine tuning after reconfiguration of the production lines. It will then reduce the change over time, time pressure caused by downtime, and lessen the cognitive workload of workers in solving unpredictable complex production line management tasks.

Training in for production workers takes 2-3 months. Extensive training enables these workers to get a general picture on how production lines need to be operated, what are the safety regulations and what are the typical steps and challenges of production line reconfiguration and operation management. This training, however does not allow enable sharing of tacit knowledge of experts.

To refine the current training methods applied at Diversey, COALA solution is expected to reduce the time of (re)training of product line managers. To achieve this goal COALA will:
– Capture, formalize and contextualize tacit knowledge of product line managers about setup, reconfiguration, running, and maintenance of production lines
– Transfer tacit knowledge of product line managers to inexperienced co-workers
– Standardize tacit knowledge of multiple experienced operators of the same production line
---
COMMUNITY
Join our community!
COALA aims to actively contribute to the EU AI communities and help build a connected AI community across Europe. COALA also aims at providing value to a community of people sharing common interests, by being a hub that offers opportunities to learn, to interact with peers and experts, to grow and help innovate in manufacturing with AI.

Connect with our community, get inspired, grow your knowledge, your network and your opportunities!

COALA Ambassador Podcasts

The COALA Ambassador Podcast is an agile format to keep our followers in touch and discuss around COALA news and developments with prominent representatives of initiatives related to AI and Manufacturing in Europe. Please check our latest Podcasts here.

For more information about our community, please contact us.



Paolo Perillo
Products Director
Holonix


COALA Ambassador at Events




EFFRA General Assembly, Brussels, 14 June 2022
Jacopo Cassina, COALA Ambassador, represented COALA and its Ambassador Program. The GA was focused on the EU Digital dimension and Digital Innovation Hubs. More Info.




Indtech 2022, Grenoble, 27-29 June 2022
COALA is glad to announce its participation within the Foresee cluster booth, together with MAS4AI Project within the EFFRA Village. COALA Ambassador will share projects' developments, show demos and answer questions at the booth! More Info and Registration.


---