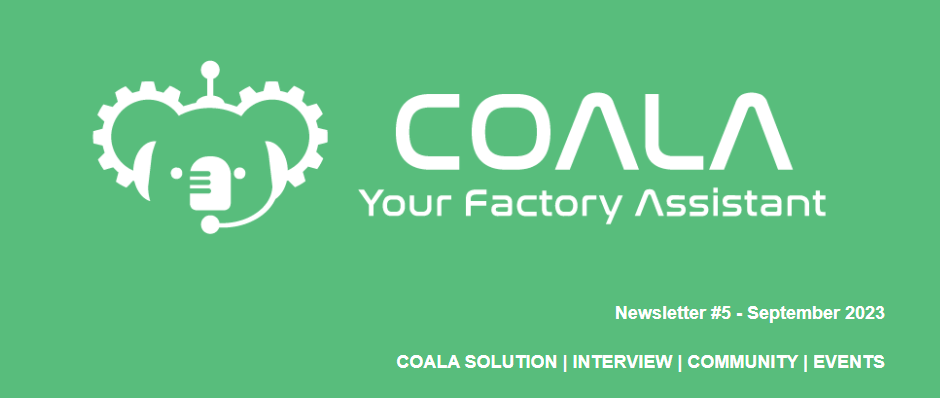 Welcome to COALA Newsletter September 2023
Dear reader,

The fifth edition of the COALA newsletter presents two main enablers of the COALA solution: the prescriptive quality analytics component and the COALA augmented manufacturing analytics assistant. Both enablers have been integrated and tested in the white goods use case.

A short introduction of these enablers will be presented with an explanatory video to give you a quick overview of their potential implementation in an industrial use case. Our end-users, who lead the white goods use case, share their feedback on the recent final evaluation of the COALA augmented manufacturing analytics assistant.

Related to activities involving the COALA community, our partners have been actively participating in and organising different events, from webinar series, podcasts, industrial workshops, showcase events and presentations at joint European projects events to providing contributions to the AI4EU community. Some new scientific publications have been presented at different conferences. You can find our latest open-access publications and community activities on our website.

We hope that you find our newsletter interesting and useful.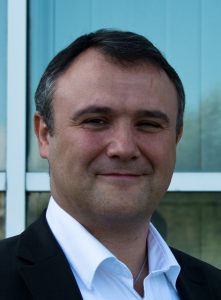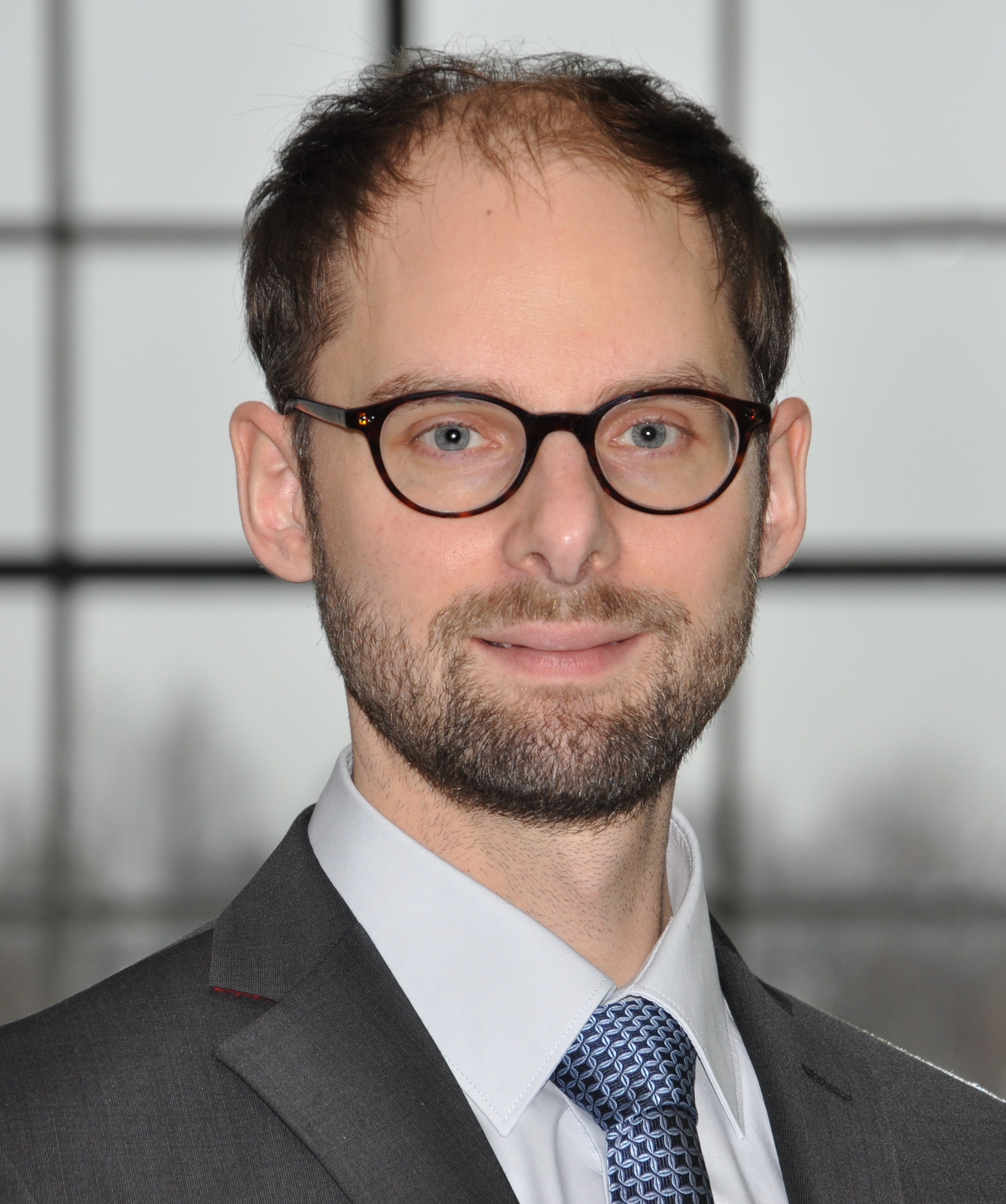 ---
SOLUTION
Augmented Prescriptive Quality Analytics for Factory Workers
Prescriptive Analytics for Quality Optimisation
The PREVENTION (Prescriptive Analytics for Quality Optimization) component addresses the prescriptive quality analytics needs of COALA. PREVENTION aims to build predictive quality models and prescribe mitigating actions to optimize quality-related manufacturing performance indicators. To achieve its aims, PREVENTION utilizes three types of analytics: descriptive, predictive, and prescriptive.

The component aims to cover the whole lifecycle of data analytics to derive insights on quality while enabling the development of several independent analytics processes with different scopes (descriptive, predictive, prescriptive) from multiple data sources and algorithms. Main features of COALA Prescriptive Quality Analytics Service:

– Exploratory Analytics, showing statistics for the quality of the production as a whole and its components, i.e. products and defects.
– Risk Assessment, including evaluation of the criticality of the defect concerning the products and parts affected.
– Predictive Quality, predictions about product defects and defects in the upcoming days.
– Quality Recommendations, providing recommendations for actions in quality control

The following demo video will show how the COALA PREVENTION component is implemented in the White Goods Production use case. If you have any questions related to this component, please feel free to contact us.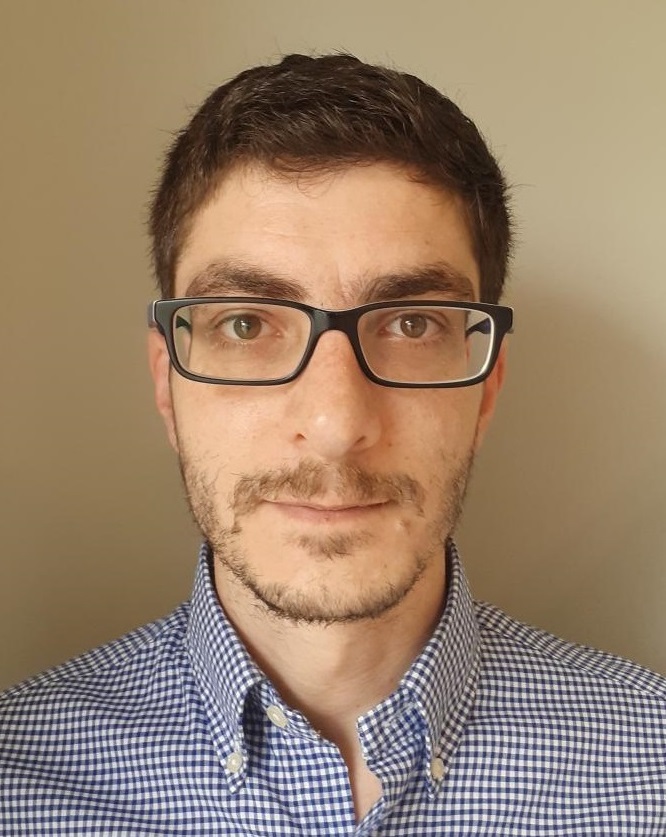 ---
COALA Augmented Manufacturing Analytics Assistant
COALA Augmented Manufacturing Analytics (AMA) aims to support factory workers in performing time-consuming and information-intensive tasks and to enhance their operational efficiency.

The COALA AMA Assistant has been implemented and tested in the White Goods Production use case. The assistant enables operators to conduct quality control tests on products, ensuring the integrity of all product components. COALA incorporates a user-specific checklist tailored to the operator's level of experience. Furthermore, COALA provides assistance in recording defect incidents during the quality control process.

Lab supervisors utilize COALA to access a range of analytical views, including prescriptive, descriptive, and predictive analytics pertaining to defect incidents. This empowers supervisors to make informed decisions and take preemptive actions.

Some key functions of the COALA Digital Intelligent Assistant are demonstrated in the video below. If you have any questions about the AMA assistant, please do not hesitate to contact us.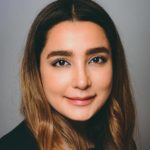 ---
INTERVIEW
Human-AI collaboration in quality control of White Goods
The COALA solution has been deployed and validated against three industrial use cases: (1) white goods (2) textile, and (3) detergent productions.

In the previous editions of the COALA newsletter, we introduced the three industrial use cases, including some challenges faced by each use case and our end-users' expectations towards the COALA solution. In this edition, COALA partner Enrica Bosani, Innovation Project Manager of Whirlpool EMEA, shares her hands-on experiences during the implementation and final testing of the COALA AMA Assistant for quality checks of their MWO product.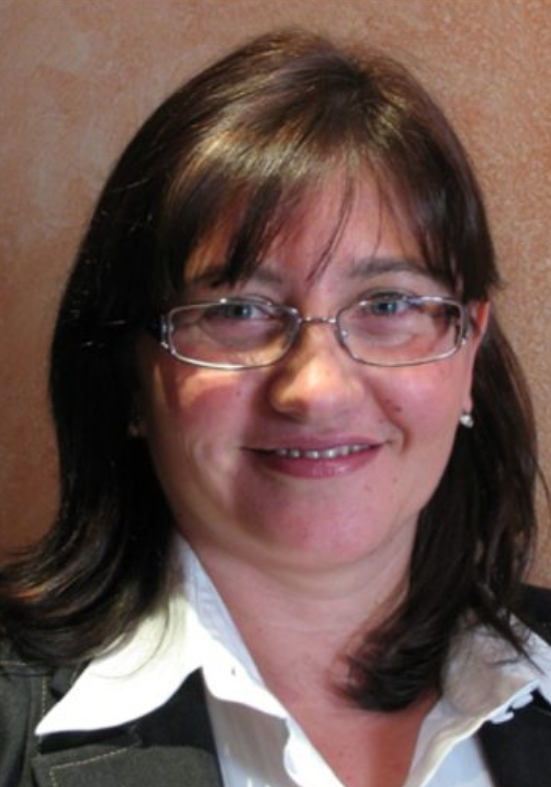 The project is at the end phase now; how is your experience so far?

The COALA solution has been implemented and tested in the quality control processes of the ZHT laboratory, which takes place in the final assembly line of the Microwave and Oven Products. Quality control aims to control the products' aesthetical and functional parts. There were some challenges to implementing the solution at the beginning, such as the complexity of the processes due to manual inputs and the considerable amount of data that needed to be analyzed. Besides that, changing from a statical and reactive to a dynamic and proactive approach in the quality control processes was challenging. Worker experience was not shared, and the learning experience was difficult to manage.

Currently, the operators execute the checklists on their own experience and memory, referring to a pre-defined and statistical quality checklist. The information required during the SOP has to be retrieved manually from various information systems, and defects are input manually. By using COALA, the operators are systematically guided through the quality steps and have the possibility to get suggestions on control actions dedicated to the specific product based on the results provided by the predictive analytics skills of COALA.

COALA not only supports the execution of the quality control checklist but also allows the operators to understand the predictive and prescriptive quality analytics results, which will help them perform the checklist steps in more flexible and digital ways and not fixed and manual steps as have been carried out currently. It also supports the operator's skills and competencies development, adapting the checklist level of details to the actual information needs and helping the operators through their learning processes from novice to expert.

COALA also offers an effective tool to support the Lab Supervisor, who currently does the complex data quality analytics manually, allowing faster quality issue identification and resolution processes through its AI support root causes analysis. This will ultimately improve quality and continuously improve process management on the shop floor.
What are the lessons learned we may take from the recent evaluation?

The last evaluation has validated that voice assistant technology is a powerful tool with a significant potential to support the operators in their routine activity in quality control in a laboratory and in a complex activity within the quality control in the assembly line. A positive remark about managing the operator's competence level from novice to expert has also been received, as COALA can guide the operators according to their competence level. The operators and supervisors appreciate the quality risk assessment and recommendations functions of COALA's predictive and prescriptive analytics, as this is one of the enablers to early detection of potential defects and allows the dynamical and proactive approach of the quality management process.

Some open challenges we need to continue dealing with in the future are related to the quality of the data, which will be used for the predictive analytics, that still needs to be clean and optimised , as an industrial company, we have a lot of data. A good-quality dataset will, of course, give good-quality results. Being aware that high data quality is crucial for success, we need to rethink our management strategy to achieve a good data management practice. We also have a system integration constraint which hinders a full integration of the solution in compliance with the company's security policy. We need to approach this differently in future research projects.

Another critical aspect is privacy and data security, as this technology is new in the industry. During the project duration, we investigated how to manage this technology application's privacy and security data. We learnt that it is important to be defined by design in the COALA solution, allowing for full awareness and compliance with the GDPR policy. We learnt that it is also essential during the digital transformation to set up a well-defined and structured change management plan, including communication and training, to enable the users to be fully aware of the potential and risk of this technology and to allow easy adoption of the shop floor.
---
COMMUNITY
Join our community!
COALA aims to actively contribute to the EU AI communities and help build a connected AI community across Europe. We want to reach out to a community of people sharing common interests by being a hub that offers opportunities to learn, interact with peers and experts, and grow and help innovate in manufacturing with AI. Connect with our community, get inspired, and expand your knowledge, network, and opportunities! Some of our main community activities are presented below.

 
COALA Ambassador Podcasts
 
The COALA Ambassador Podcast is an agile format to keep our followers in touch and discuss COALA news and developments with prominent representatives of initiatives related to AI and Manufacturing in Europe. The last Podcast presented the activities of the ForeSee cluster, which aims to develop sustainable predictive maintenance solutions for the factory of the future. You can check all COALA six podcasts here.






COALA Contributions to AI4EU community

COALA contributed to the AI4EU community through a webinar, assets and demonstrations. For more information, please visit the AI4Europe website.



COALA Webinar and Industrial Workshop Series

COALA has organized one webinar and two industrial workshops this year, where we presented the implementation of COALA Digital Intelligent Assistant in our three industrial pilot cases.

– 09 Feb 2023 AI-assisted On-the-job Training for Textile Workers – Applying Digital Intelligent Assistants and Teaching Factory Workers AI Competencies. We presented some examples of using Digital Intelligent Assistants in the textile industry. The on-the-job training assistant helps operators by suggesting relevant learning nuggets and answering frequently asked questions. Recordings

– 11 July 2023 COALA Industrial Workshop #1 Lessons Learned and Ethical Considerations from Implementing Intelligent Cognitive Assistants in Manufacturing Use Case. We discussed the opportunities and challenges of capturing workers' knowledge efficiently and how implementing a Digital Intelligent Assistant can help them share their knowledge and improve their task performance, giving an example of implementation in the liquid production use case. We also addressed ethical considerations related to privacy, security and the potential for bias in the acquired knowledge. Recordings

– 14 Sept 2023 COALA Industrial Workshop #2 Supporting Quality Control and Data Analytics in Manufacturing with a Digital Intelligent Assistant. We presented the COALA project's final results and prototype of the COALA Augmented Manufacturing Analytics Assistant. We also shared the success stories and lessons from evaluating the COALA Digital Assistant implemented in the white goods industry. Recordings


For more information about our community, please contact us.



Paolo Perillo
Products Director
Holonix
---
Past Event
COALA Showcase at the EFFRA Manufacturing Partnership Day 2023
COALA Showcase at the Hannover Messe 2023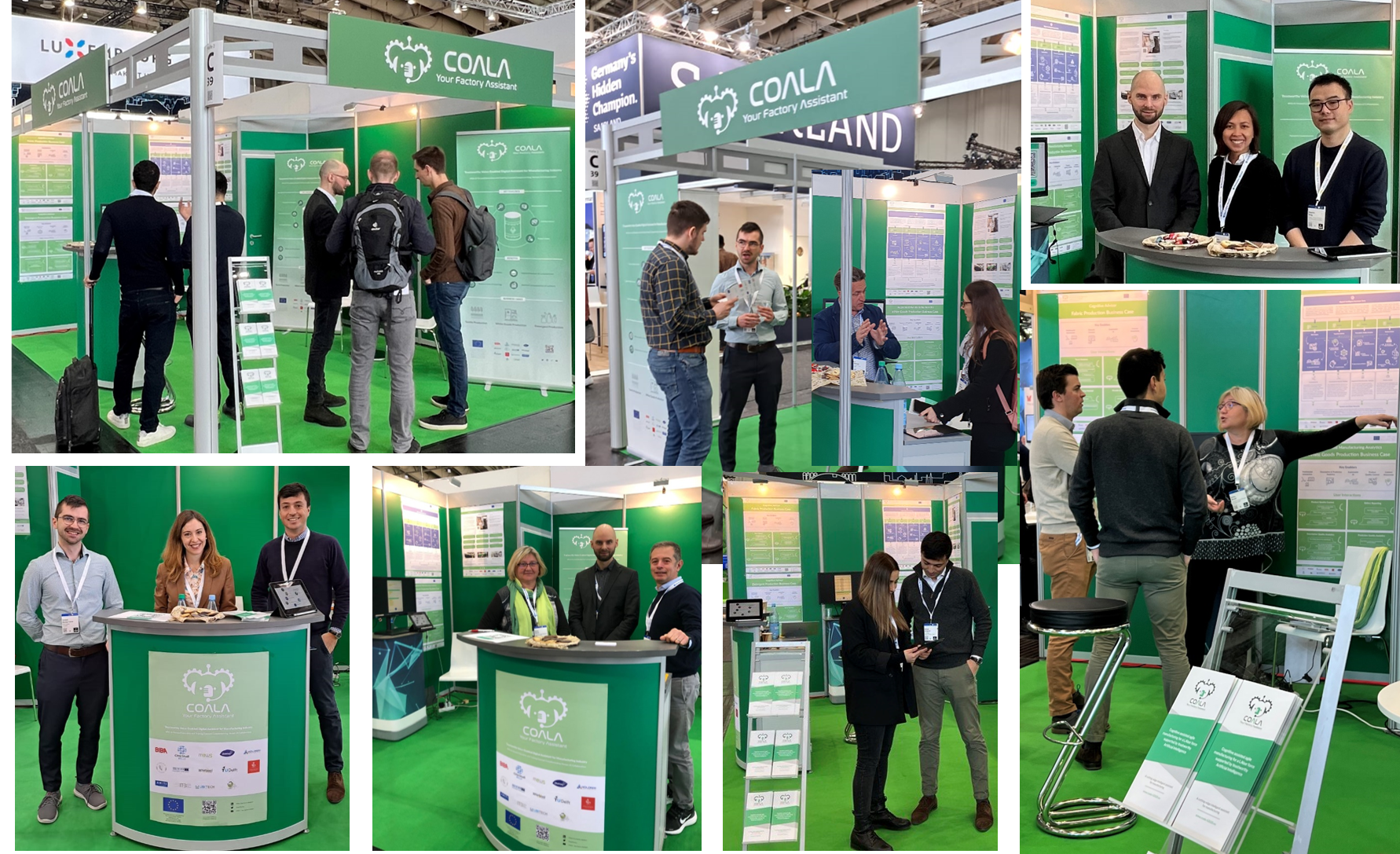 At the HANNOVER MESSE event in April 2023, over 4,000 exhibitors unveiled cutting-edge solutions for the digital, connected, and sustainable industry, attracting 130,000 global visitors. Among the highlights was COALA, a digital assistant showcased by partners like Whirlpool, TUD, BIBA, MEWS, STAM, ITB, and Holonix. COALA's Factory Voice Assistant proved invaluable in information-intensive tasks, enabling human operators to focus on problem-solving. Enrica Bosani, Innovation Project Manager of Whirlpool EMEA, tested COALA's Augmented Manufacturing Analytics, praising its role in quality control at Whirlpool's Microwave and Oven factory in Italy. COALA's interactive Augmented Manufacturing Analytics was a standout feature, empowering factory workers with data analytics, risk assessment, predictive quality analytics, and quality control recommendations. Additionally, TUD Partners demonstrated the cognitive advisor's Delft design features for intelligent knowledge management.


---